Product Description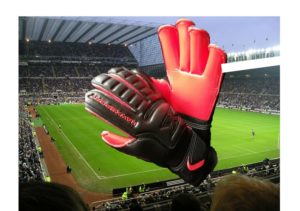 LIMITED EDITION Talon Pro Contact in black with 4mm German latex red palm.
A discreet looking glove with all the comfort of the Talon Pro backhand in 3mm supersoft grooved latex with the exceptional gripping capabilities of 4mm Contact latex to the palm with shock absorption layer. Our glove is built to the Roll Finger spec, the choice of the majority of professionals.
No prewash required, simply carefully remove the protective plastic film  from the palms and you are ready for action!  Keep palms damp during play for enhanced grip. Use on natural surfaces for maximum longevity.
All our gloves are built for professional usage, German latex, no thin 1mm substandard construction! All our gloves use quality thread to ensure the seams are robust, the elasticated wrist band and long wraparound wrist strap ensure a reassuring and comfortable fit. You will also find Contact latex is relatively hard wearing compared to Supersoft palms.
Still not sure? Well, if a Hawxsport glove is good enough to have seen English Premiership, International and EFL Championship usage then  its good enough for you!